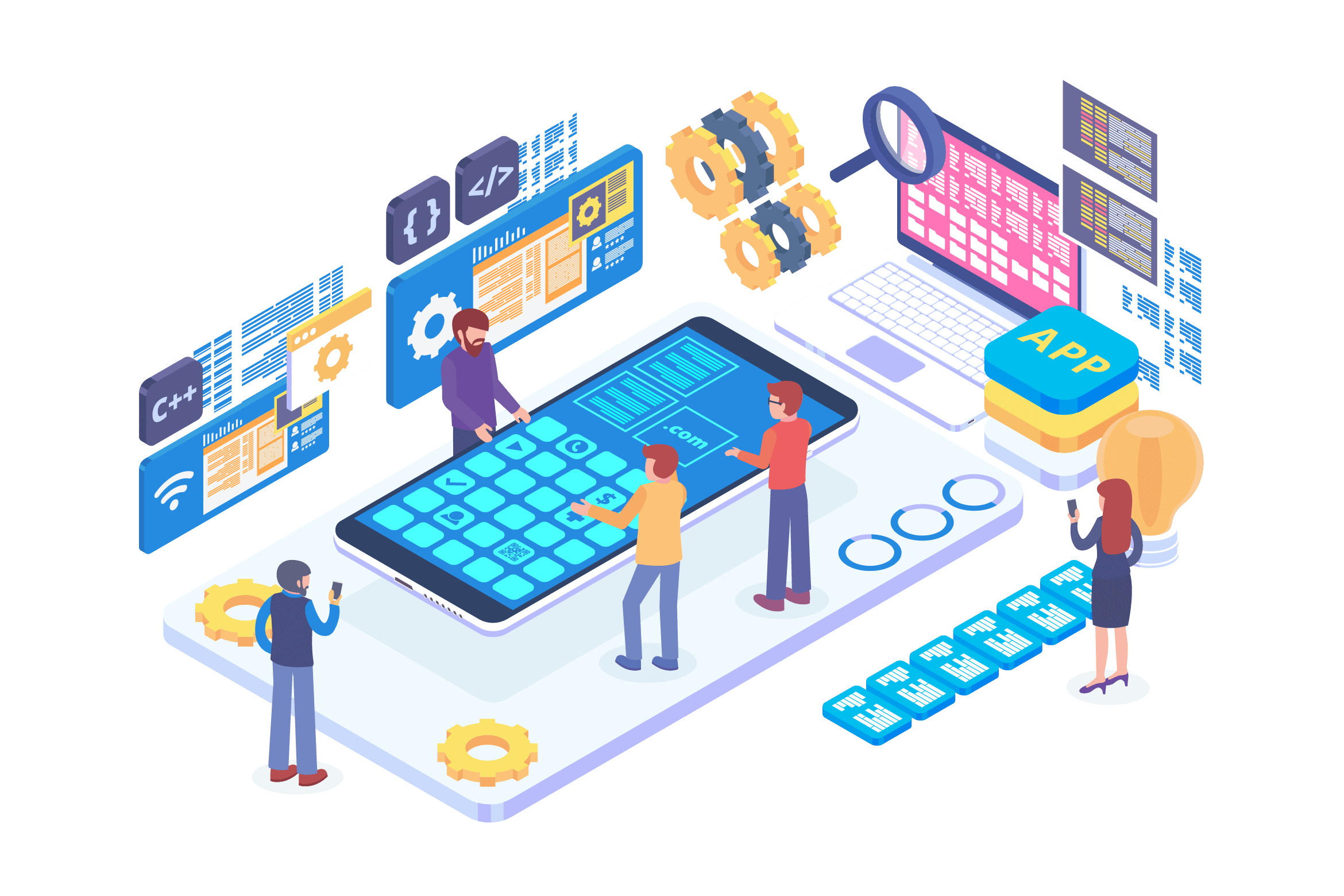 of mobile apps for a business?
Mobile apps are significant for business success in today's competitive environment. They can help businesses increase brand visibility, reach new customers, generate leads, and boost customer loyalty. Mobile apps provide an always-available connection to customers, enabling businesses to share product updates and promotional offers quickly. Additionally, they can help companies streamline and automate customer service, supply chain management, and inventory levels. Finally, mobile apps can help businesses acquire valuable customer data, such as demographics, preferences, and purchase history, to improve customer experiences.
How can a mobile app help a business?
A mobile app can help a business by providing value to customers and building stronger relationships. A well-designed mobile app can increase customer engagement, capture customer data and insights, collect payments, provide support, track customer loyalty, and more. It can also leverage marketing opportunities and promote products or services. Additionally, a mobile app can improve user experience, making it easier for customers to interact with the business.
Why should a business have a Customer Relationship Management (CRM) App?
A CRM app can help businesses streamline and improve the customer service experience. It can allow them to store and organize customer records, generate customer profiles, and better manage customer data. A CRM app can also help businesses automate essential processes, such as follow-ups, lead nurturing, and segmentation, to ensure efficient customer engagement. Additionally, it can provide businesses with valuable business insights to help them improve operations and overall customer satisfaction.
Why should a business have a custom Accounting and Finance App?
A customized accounting and finance app can help businesses save time, resources, and money. It can automate routine functions, streamline processes, and provide real-time access and analysis of financial data. It can also offer enhanced collaboration, improved workflow, and more accurate and secure financial data. Ultimately, the result can be increased process efficiency, more informed financial decision-making, and greater profitability.
Why should a business have a custom Customer Relationship Management (CRM) App?
A custom CRM app helps businesses streamline customer relationship management processes and provides a centralized, automated system for managing customer information. This type of custom application can increase productivity, reduce overall operational costs, and improve customer service and satisfaction. By collecting customer data from multiple sources, a custom CRM app also helps a business gain visibility into customer interactions, enabling them to tailor products, services, and promotions to the specific needs of their customers.
Why should a business have a custom Project Management App?
A custom Project Management App can be a powerful tool for businesses, allowing them to manage the workloads of their projects in a focused, streamlined way. It provides an organized platform to track tasks and deadlines, assign resources, and store relevant files. Additionally, with a custom Project Management App, businesses can customize their project tracking and resource allocation systems to suit their specific project needs, leading to better productivity and increased efficiency. By implementing a custom Project Management App, businesses can maximize the effectiveness of their projects and benefit from higher organizational efficiency.
Why should a business have a custom Human Resources (HR) App?
A custom Human Resources App can provide businesses with an effective and efficient way to manage their HR operations. Such apps can automate inefficient manual processes that take too much time and money, allowing HR staff to focus on more strategic tasks. In addition, HR apps can track staff performance and highlight areas for improvement for better overall employee productivity. They can also help improve communication with employees, streamline onboarding processes, and provide an easy way to compile and analyze specific data. As such, a custom HR App can help businesses save time and money while ensuring greater accuracy and consistency when dealing with employees.
Why should a business have a custom Inventory Management App?
A custom Inventory Management App can help businesses to streamline their operations, reduce costs and improve customer service. It can provide an efficient system for tracking orders, managing products, monitoring inventory levels, and providing essential business insights into sales performance and trends. Furthermore, a custom inventory management app can be easily customized to fit specific business needs, such as catering to different market segments or product lines. With a custom inventory management app, businesses can quickly adjust to changing market conditions and drive growth as needed.
Why should a business have a custom Business Analytics App?
A custom Business Analytics App can give a business a clearer understanding of its customers' behaviors, preferences, and values. Analyzing customer data can provide businesses with insights into how well their products or services are doing in the marketplace, identify potential areas for growth, and gain a better understanding of customer trends. It can also provide businesses with actionable data to make informed decisions about the best use of their resources and capitalize on opportunities. With a custom Analytics App, a company can make well-informed decisions, better target its customer base, and maximize the value of its data.
What are the benefits of a business having a mobile app?
Other services you should consider:
Optimize your website and mobile app for search engines so users can easily find it in search results.

Reach out to leads and customers through email newsletters and campaigns that promote the use of your new mobile app.